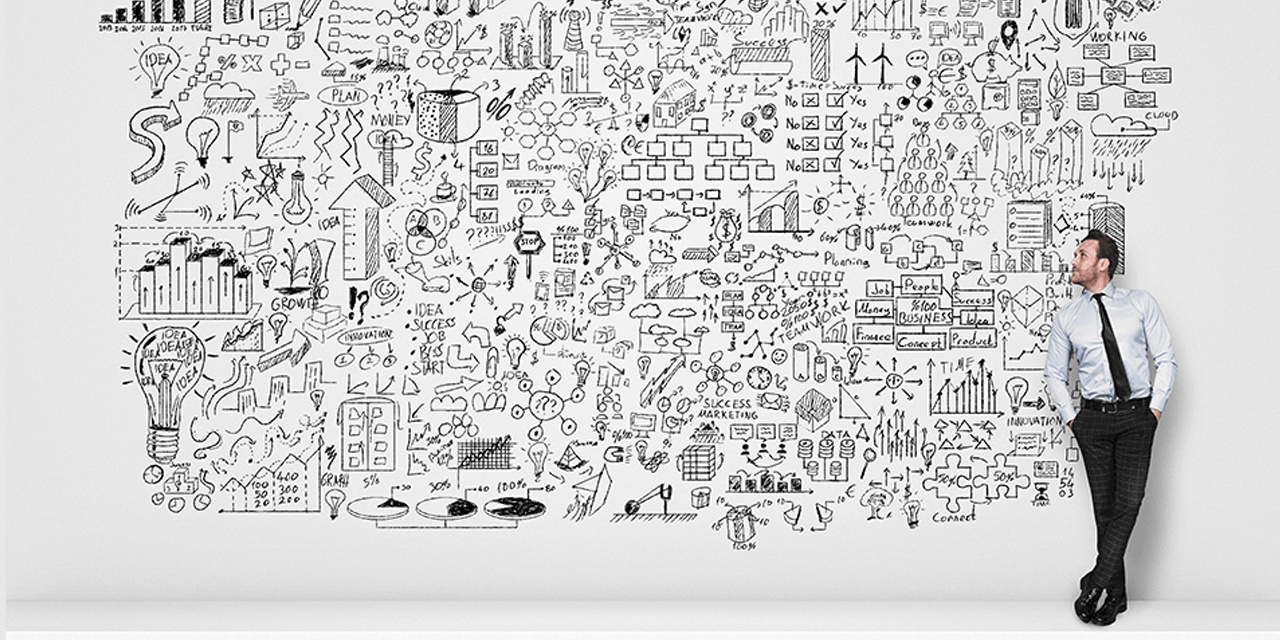 Quality above the rest
/ Feishu meeting room solution
Feishu is an enterprise collaboration platform under Bytedance. We have obtained sales qualifications through distributor training.
The following are the Feishu products we sell:
Communicate in time
Smart Calendar
Audio and video conference
OKR
Feishu Document
Deep integration of workbench
Third-party hardware
---
/ Project Management
To ensure the maximum efficiency within our project management portfolio, we utilize PMP and PRINCE2 certified professionals. Our comprehensive IT project management service includes but is not limited to:
Liaising with overseas management, designers, building management office and other related contractors
Managing and maintaining a complete project schedule and timeline
Helping to assist you in performing inspections and evaluations of systems
Projects progress reports and projects meeting reports on a daily/weekly/monthly basis
Telecom provider management
Sourcing and pricing out IT systems
Contracts negotiation assistance
Application development assistance
---
/ Structured Cabling
In the rapidly changing world of technology and its associated costs, it is essential to see your structured cabling as a strategic investment. If you are moving to a new location or expanding an existing one, Ascend IT will work with you to design and implement cost-effective solutions that meet both current and future needs, while maximizing your return on investment.
Our qualified staff are trained and certified on the latest cabling products and services available in the industry, and our pre, during and post project support is second to none. We ensure optimal performance of your cabling systems and compliance with both national and international industry standards.
/ Data Center Infrastructure
The Data Center houses the applications and computer systems that support and drive the business. Whether you are building a new Data Center, planning a disaster recovery site or simply expanding a server room, Ascend IT has the experience and resources to design and implement the physical infrastructure that will support your needs and allow you to easily install new equipment and manage your network. Components include:
Raised Flooring System
Trays and Cable Pathways
Structured Cabling Fiber and Copper System
Health Safety and Environmental (HSE) System
Electrical and UPS System
---
/ Access Control and Video Surveillance System
Ascend IT's technology specialists provide access control and video surveillance system that go far beyond simple entry system. Our capabilities in this area can be fully integrated with building automation and IT asset protection solutions that secure your business, protect the people in it and safeguard the valuables IT holds. We conduct in-depth needs analysis and carry out site visits to ensure that the systems we provide solve client's specific business issues and concerns.
We are experienced in designing and installing for multiple locations and a wide variety of readers, keys and sensors. Ascend IT's specific access control video surveillance services features include:
Installation capabilities for card readers, door access, elevator access and biometric readers
Smooth integration with existing networks
Compatibility with virtually every major operating system
Remote manageability via web browser
DVR components that provide event and live video surveillance viewing via web browser with user defined viewing preferences
User defined system responses including alarms and complete access management for maximum security
---
/ Software Development
Focus on the development and creation of high-quality software products, provide integrated internet and technology solutions, and get your projects off to a quick and easy start from concept to product.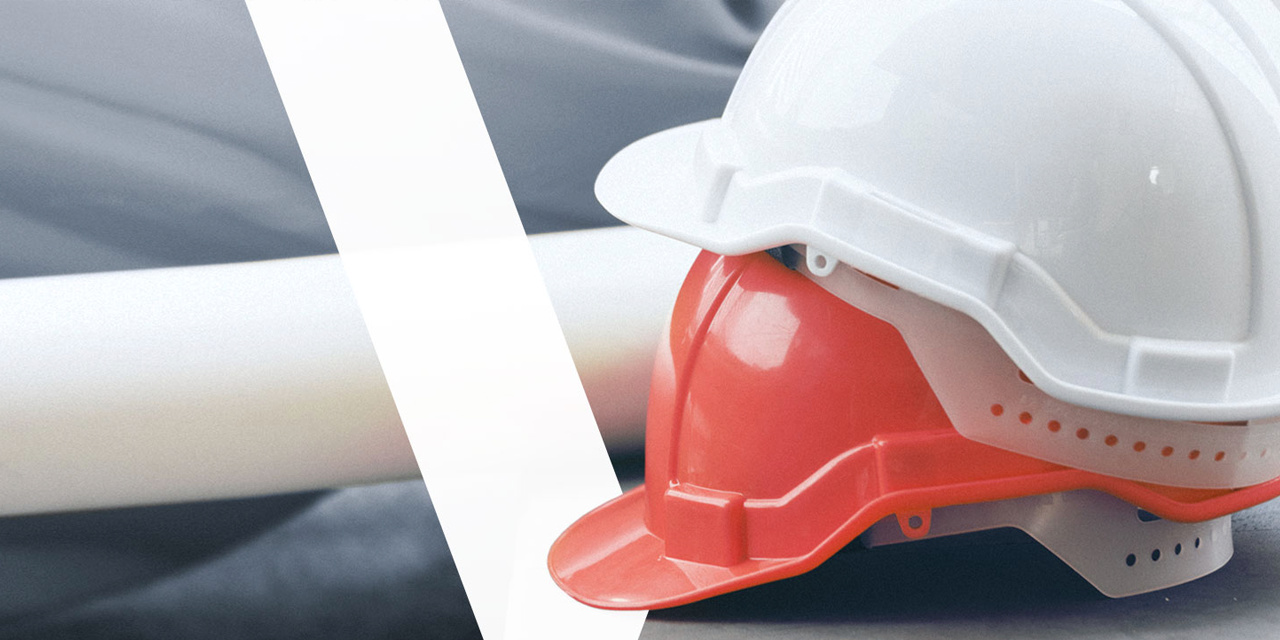 Standard above the rest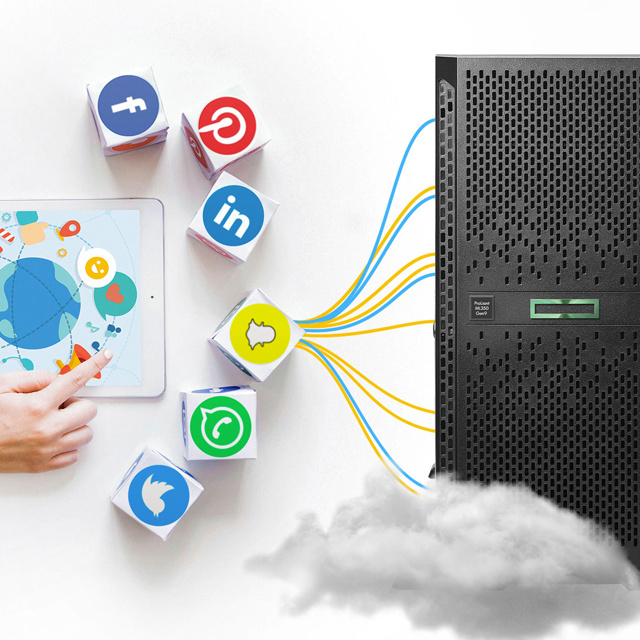 / Network Infrastructure
Ascend IT collaborates closely with a whole range of reliable and well-known professional business partners and suppliers in this emerging field and has undergone extensive training in design, installation and maintenance to ensure the smooth and efficient running of the network solutions. Our clients will not only be able to enjoy more competitive pricing but also reliable technical support and services based on professional industry standards. Our design and consulting services are ideally suited to enable our clients to implement a wide range of infrastructures including the deployment of LAN/WAN, VoIP and Wireless Maintenance and Service programs are available from Ascend IT to support all of our clients networking service needs. Our specific networking service programs include:
Wired and wireless LAN installation and configuration
Wireless site surveys
Access Point installation and configuration
Antenna installation and configuration
Campus LAN connectivity through wireless building-to-building solutions
Firewall, VPN and remote access solution
---
/ Virtualization and Private Cloud Drive
Ascend IT is able to provide a variety of server/desktop/application virtualization solutions to maximize the optimal effect of virtualized servers according to the actual situation of different platforms. After Ascend IT optimizes the servers running under traditional mode, data I / O nearly promotes up to 10 times, completely changing the prejudice of slow running speed of traditional virtualized server environment. Ascend IT can provide you with the perfect solutions no matter what it is a mature Vmware, Citrix, Hyper-V, or open source KVM, OpenStack and CloudStack.
ICSE(Information construction status evaluation)
Assessment of the level of enterprise information plays an important role in the information infrastructure. In the early stages of information infrastructure, many companies pay more attentions to the immediate payback of the investment and often easily overlook the outcome after the investment. Therefore, companies should regularly evaluate their current progress of information infrastructure during the process. A thorough examination of the current status of enterprise information infrastructure is necessary to understand the current position in what stage of matured information model.
Ascend IT launches a comprehensive evaluation of enterprise information technology services to ensure that enterprises can fully grasp their information technology development in the right direction in various aspects and stages.
IT Inforamtion Management Assessme
IT Infrastructure Assessment
IT Operation Management Assessment
Information Security Management Assessment
Integrated Service Management Assessment
/ Information Security Infrastructure
Information security itself includes a large range. Information security system in network environment is critical to ensure information security including from computer operating systems, security protocols, security modes (digital signatures, message authentication, data encryption, etc.) to the security system, which can be any of a security vulnerable threat to global security.
Therefore, Ascend IT will help you build a set of comprehensive information security management and support system as checking any of the following:
Data Security; Network Security; Virtualization and Cloud Security; Application Security
Experience above the rest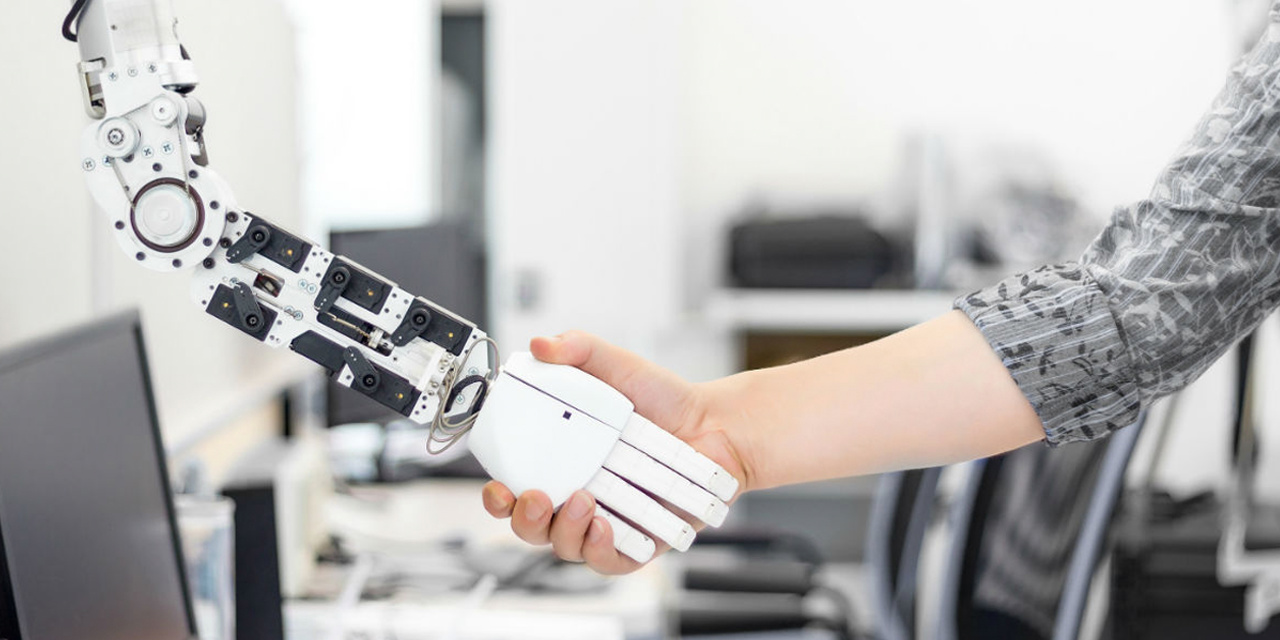 / All in One Business Suit
Ascend IT launches all-in-one business suite to solve the problem of information isolated island caused by multi-system isolation. You will get a wholly new information perspective via the customized all-in-one business suite. Data will no longer spread in the underlying layer equipment or sub information systems. Either attendance, monitoring, other underlying terminal equipment or any information systems no matter as small as canteen system and attendance system to any large scale systems such as HRM,CRM and ERP will interact perfectly in the all-in-one business suite, which brings the information flow smoother and subsidiary collaboration much more efficient.
All-in-one business suite will provide the following value-added services:
Underlying data collection and acquisition
Intelligent system integration
Customized data report
Customized data flow analysis
Customized business process reorganization and sort
Customized approval procedure
---
/ Maintenance Management Platform(ITSM)
The operation and maintenance management platform provided by Ascend IT is the processed enterprise-class IT service management software (ITSM) accorded with ITILV3 international standards, ITSM helps the enterprises effectively promote the level of operation and maintenance service . The entire system supports C / S , B / S and the hybrid model and has very strong abilities such as maintainability, scalability, security, cross-platform capability and customer-defined capacity; it can also be integrated into Wechat, call center and other modern enterprise application systems.
Customized homepage
Helpdesk module
Incident management
Enquiry management
Change management
Publish management
Knowledge base management
Service level management
Call center integration and hotline recording
Enterprise WeChat integration
Enterprise purchase data integration
Asset management system data integration
Maintenance & Service Programs
Ascend IT's managed services offerings are designed to provide solution enablement, ensuring security and availability of business critical systems through the delivery of reactive, proactive, and predictive operational services.
Using process-driven controls in accordance with ITIL standards allows our clients to retain access and control to their network environment while leveraging highly-experienced and certified Ascend IT engineering resources that closely monitor availability, capacity, and performance of critical network resources. Our services include:
Maintenance Services:
Ascend IT's led HW/SW maintenance case management, case management, and escalation to vendor TAC
ITIL-based service management process
24x7 remote technical support via phone
24x7 on-site technical support
Expedited hardware replacement

Maintenance Optimization
-Programmatic analytics of infrastructure maintenance requirements
-Enhanced contract management to ensure right level of maintenance
-Custom reporting and forecasting tools
---
Design &Consulting Services
Asend IT specializes in infrastructure design build outs and consulting services for the successful integration of new cabling and wireless solutions. Whether we are designing a completely new space or reconfiguring an existing space or system, we have in-house capabilities to provide all networking services for your organizations service needs including:
Infrastructure assessment
Data Center built-outs as-built CAD drawings and equipment specifications
Cabling pathways and building layouts which best optimize the use of space and function
Electrical and UPS requirements
Health Safety and Environmental (HSE) Requirements
Request for Proposals(RFP)
/ Comprehensive Monitoring Platform
Ascend IT provides the implementation of multi-dimensional and comprehensive monitoring platform. By evaluating more than ten domestic and overseas well-known monitoring platforms in horizontal and vertical comparison, Ascend IT not only provides a variety of monitoring solutions but also integrates network, server, storage, system, IT room and other real-time monitoring data in a unified platform for control and display.
Network monitoring
Server and storage monitoring
Application system monitoring
IT room environment monitoring
AiO comprehesive control and monitoring management platform
---
/ Enterprise Cloud Drive (Enterprise Archive Management System 2.0)
Ascend IT launches the concept of enterprise achieve system 2.0 by combining the enterprise private cloud drive with traditional achieve management system. The purpose of enterprise achieve system 2.0 is to replace the traditional windows sharing and file server, and to acquire more file management ability and real-time collaboration.
Flexible and diversity visit method
Online preview and edit
Recognized OCR Full-text search
Multi-version control
Real-time offline synchronization
Flexible priority control
Controlled share and publish
Enterprise file encryption
Internal evaluation comprehensive statistics report
Audio Visual and Telepresence
Recent challenging economic conditions and skyrocketing energy costs are driving intense interest in the use of audio visual and Telepresence technologies across most industries.
The benefits of AV and Telepresence collaboration goes far beyond reducing travel costs and improving the companies environmental impact, however this technology can also significantly improve productivity in your business by:
Accelerating decision making
Improving access to experts
Unifying geographically dispersed organizations
Improving employee work-life balance
Strengthening customer, supplier and partner relationships
Complete video solutions enabling real-time face-to-face collaboration
Ascend IT delivers a broad portfolios of AV and Telepresence business solutions including personal desktop, multipurpose rooms and immerse video systems. We offer a broad set of services for all of your business needs including
Audio systems that deliver a rich user experience which provides the foundation for all your conference need
Visual systems that meet the cost challenging requirement including projectors, HD flat panel displays and interactive white-boards or point-of-sale signage
Meeting room control systems which deliver integrated and automatic solutions for audio, video, IP, signal, lighting and climate control
Video conference solutions to meet today's real-time conference needs with industry leading parteners including Cisco-Tandberg, Polycom and Avaya
Voice System
Unified communications (UC) is an increasingly important investment for organizations looking to improve productivity and responsiveness while reducing their IT costs.
Ascend IT can provide some of the best voice solutions available today. Whether the system is for a remote office leading up to a large scale corporate headquarters, let Ascend IT help you to converge your voice, video and data communications around a shared IP-based infrastructure, allowing users to easily make a call, send a message or join an audio or video conference which ultimately brings these key benefits of lower costs by utilizing the full capacities of your IT infrastructure to businesses of every size, industry and geography.
We can also integrate optional systems such as:
Voice Mail
Call Accounting
Call Center
Digital Voice Recording
The world of unified communication is just around the corner and now may be the perfect time to take full advantage of migrating your environment to the latest UC offerings and leverage your technology investment to its full potential.
Asset Management
The technology the client utilizes should be managed properly to ensure it garners the greatest return on the investment. Our technical team can provide a complete audit of the client's existing network and equipment to determine if your business is configured to maximize its technology resources. We can support your business by:
Auditing your network
Identifying and tagging all infrastructure cabling
Providing recommendations for technology investments
Tracking LAN/WAN equioment and infrastructure
Developing life cycle schedules for equipment and infrastructure updates